Todos os anos, no Dia Internacional das Florestas, celebramos as formas como a floresta e as árvores nos sustentam e protegem. Este ano queremos chamar a atenção para o papel fundamental das florestas no abastecimento do nosso planeta com água doce, que é essencial à vida.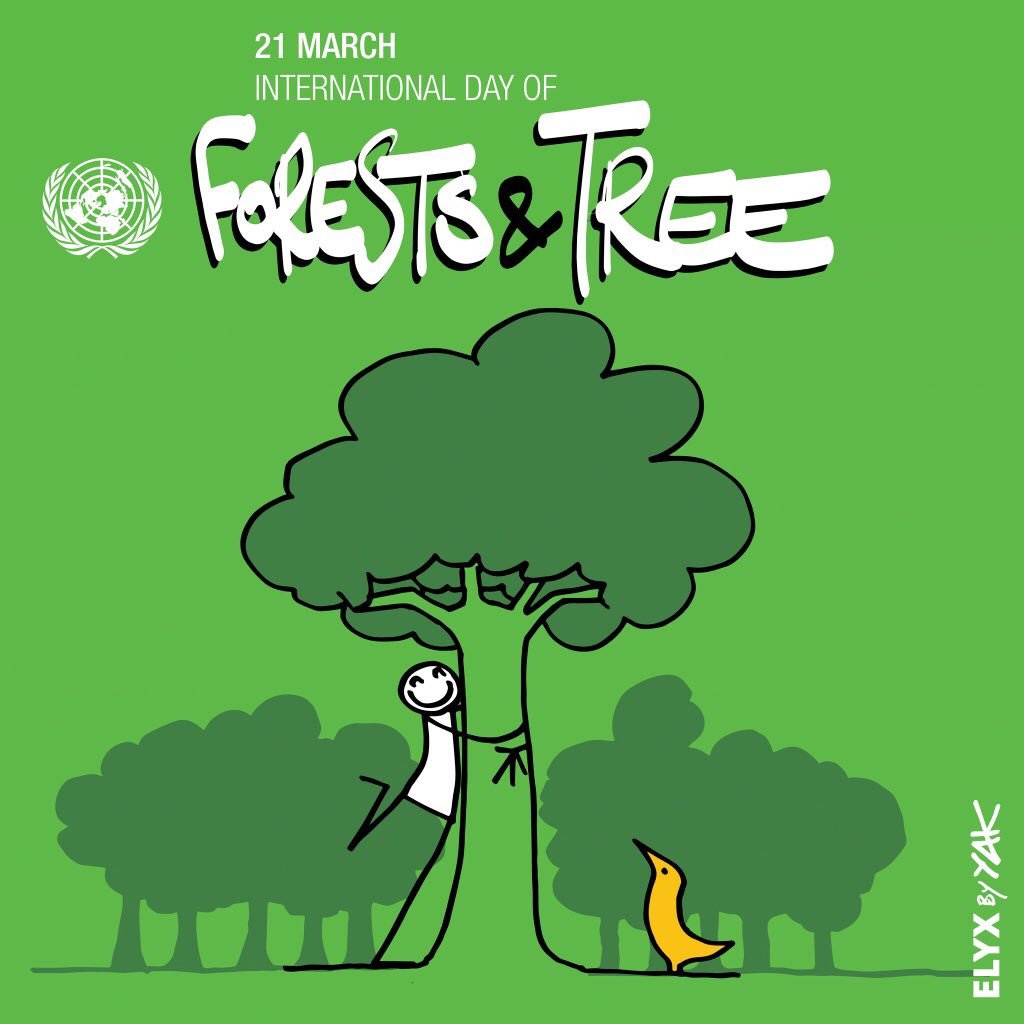 Origem:
No Nebrasca (EUA), em 1872, face à escassez de árvores e florestas, a população decidiu dedicar um dia à plantação de árvores. Inicialmente, a comemoração não tinha um dia fixo.
Muitos países se seguiram nesta iniciativa, tendo a primeira "Festa da Árvore" sido comemorada em Portugal, em 1907, estendendo-se estas comemorações, sobretudo durante o período inicial da 1.ª República, até 1917.
Em Dezembro de 1970, no âmbito das comemorações do Ano Europeu da Conservação da Natureza, foi retomada a celebração oficial do Dia da Árvore, por proposta da então Direcção-Geral dos Serviços Florestais e Aquícolas e da Liga para a Protecção da Natureza.
A Festa passou da Árvore à da Floresta quando, em 1971, a FAO estabeleceu o Dia Mundial da Floresta com o objetivo de sensibilizar as populações para a importância da floresta na manutenção da vida na Terra. Como consequência, em Portugal, em 1974, foi celebrado o primeiro "Dia Mundial da Floresta", tendo sido escolhida, como em muitos outros países do hemisfério norte, a data de 21 de março, o primeiro dia de primavera.
Em 30 de Novembro de 2012, a Assembleia Geral das Nações Unidas aprovou uma resolução que declara o dia 21 de Março de cada ano como Dia Internacional das Florestas, encarregando o Secretariado de, em colaboração com os governos e as demais organizações internacionais e da ONU, organizar anualmente as comemorações do Dia Internacional.
Sabia que:


As bacias hidrográficas e as zonas húmidas florestadas fornecem 75% da água doce acessível do mundo;

Cerca de um terço das maiores cidades do mundo obtém uma quantidade significativa da sua água potável diretamente de áreas protegidas florestadas;

As florestas são filtros de água naturais;

As alterações climáticas estão a influenciar a disponibilidade dos recursos hídricos.
Veja como as florestas contribuem para satisfazer a nossa necessidade de água
aqui
Mas o dia 21 é também o Dia Mundial da Poesia.
O
Dia Mundial da Poesia
foi criado na 30ª Conferência Geral da UNESCO a 16 de Novembro de 1999. A poesia contribui para a diversidade criativa, usando as palavras e os nosa sensibilidade para a compreensão do mundo.
Forests are vital to our water supply. They influence how and where rain falls, and they filter and cleanclean our water. By protecting the world's forests, we are also protecting the clean water that we depend upon for our survival.
Organize or join

events

celebrating forests – tree plantings, symposiums, art exhibitions, or a photo competition. Don't forget to tell FAO about it at

idf@fao.org

and send photos so FAO can add it to the

gallery of events

happening around the world
Join the conversation on social media using the #IntForestDay hashtag

or take a photo of your favourite forest and share it with your friends
Join students of the world celebrating
the International Day of Forests on 21 March!
Recursos:
Da Festa da Árvore ao Dia Mundial da Floresta: booklet disponível online
Geração 'green'
21.03.2016